Cartoon's of the 90's


50 cartoons from the 1990's that are a must see. How many have you seen? Have we missed any?
1. Tiny Toon Adventures (1990–1995)
The wacky adventures of the new young hip generation of Warner Bros. Looney Tunes characters, most of them descendants of the original classic toon cast. Stars: Charlie Adler, John Kassir, Tress MacNeille, Joe Alaskey
2. Bobby's World (1990–1998)
A boy named Bobby Generic creates adventures using his overactive imagination.Stars: Howie Mandel, Gail Matthius, Kevin Smets, Charity James
Baloo the Bear from the Jungle Book is cast as a 1930s Pacific Islands bush pilot.
Stars: Ed Gilbert, R.J. Williams, Sally Struthers, Jim Cummings
4. Doug (1991–1994)
The life of a young boy as he meets friends, falls in love, maneuvers his way through grade 6 and writes all about it in his journal. Stars: Billy West, Fred Newman, Constance
Shulman, Becca Lish
5. The Ren & Stimpy Show (1991–1996)
Ren, a psychotic Chihuahua, and Stimpson J. Cat, a dimwitted Manx cat who goes by the nickname Stimpy, have a host of unusual adventures. Stars: John Kricfalusi, Billy West, Harris Peet, Cheryl Chase

6. Darkwing Duck (1991–1992)
A bumbling superhero battles crime with the help of his daughter and pilot sidekick. Stars: Jim Cummings, Terence McGovern, Christine Cavanaugh, Katie Leigh

7. Taz-Mania (1991–1995)
The daily satirical adventures of the Looney Tunes star The Tazmanian Devil, along with his extended family, friends, and enemies on the island of Tasmania. Stars: Jim Cummings, Rob Paulsen, Maurice LaMarche, Miriam Flynn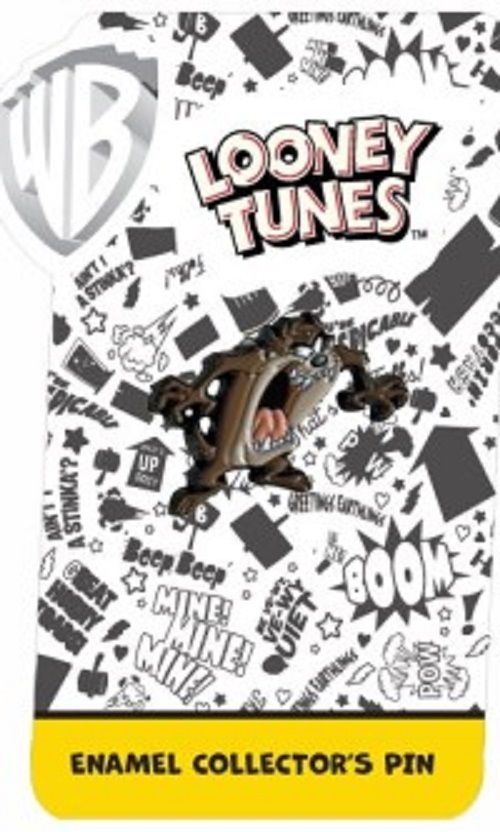 8. Rugrats (1990–2006)
The cartoon misadventures of four babies and their snotty older cousin as they face the things in life they don't understand. Stars: Elizabeth Daily, Christine Cavanaugh, Nancy Cartwright, Kath Soucie

9. Batman: The Animated Series (1992–1995)
The Dark Knight battles crime in Gotham City with occasional help from Robin and Batgirl. Stars: Kevin Conroy, Loren Lester, Efrem Zimbalist Jr., Bob Hastings
10. X-Men (1992–1997)
A team of mutant superheroes fight for justice and human acceptance in the Marvel Comics universe. Stars: Cedric Smith, Cathal J. Dodd, Lenore Zann, George Buza
11. Swat Kats: The Radical Squadron (1993–1995)
Two demoted fighter pilots battle evil as high flying masked vigilantes. Stars: Barry Gordon, Charlie Adler, Gary Owens, Tress MacNeille
12. Animaniacs (1993–1998)
Blending wit, slapstick and pop culture references, the variety show "Animaniacs" features a large cast of characters, whose predominant personalities are the Warner brothers, Yakko and Wakko, and their sister, Dot -- three inseparable siblings -- who have a great time creating havoc and mayhem in the lives of everyone they meet. Stars: Rob Paulsen, Jess Harnell, Tress MacNeille, Frank Welker
13. Bonkers (1993–1994)
Bonkers, an out of work cartoon, joins the Hollywood PD and helps his partners (first a doughnut munching stressbomb, then a beautiful blonde) catch cartoon criminals. Stars: Jim Cummings, Earl Boen, Frank Welker, Jeff Bennett
14. Beavis and Butt-Head (1993–2011)
Animated MTV series about two teenage heavy-metal music fans who occasionally do idiotic things because they're bored. For them, everything is "cool" or "sucks." Stars: Mike Judge, Dale Revo, Kristofor Brown, Tracy Grandstaff
15. 2 Stupid Dogs (1993–1995)
"Two Stupid Dogs" follows the lives of two dogs: the overly excited Little Dog (the dachshund) and easy-paced Big Dog (the sheepdog). These crazy canines don't know how to fit in the world, and they definitely don't have any know-how. They often find themselves in commonplace situations (going to the drive-in, walking through the mall, working on the farm), some not so common situations (stuck on a space shuttle, a contestant on a game show, getting mistaken for the prime minister) and even in some familiar situations (little red riding hood, Noah's ark, and Hanzel and Gretel). But no matter the situation, their stupidity usually leads them to calamitous results. Stars: Brad Garrett, Mark Schiff, Jess Harnell, Jim Cummings
16. Rocko's Modern Life (1993–1996)

The wacky misadventures of an Australian wallaby and his friends as he finishes his transition to American life. Stars: Carlos Alazraqui, Tom Kenny, Charlie Adler, Mr. Lawrence
17. Adventures of Sonic the Hedgehog (1993–1996)
Sonic and Tails are willing to save the planet Mobius from Dr. Robotnik and his robots which they plan to take over in these slapstick based adventures. Stars: Jaleel White, Long John Baldry, Garry Chalk, Ian James Corlett
18. Sonic the Hedgehog (1993–1994)
In a post-apocalyptic and dystopian future, all life has been challenged by oppression and tyranny, as the evil Robotnik is on the wake of controlling Mobius. Stars: Jaleel White, Bradley Pierce, Charlie Adler, Christine Cavanaugh
19. The Critic (1994–2001)
Jay Sherman is a New York film critic who has to review films he doesn't like for a living. Stars: Jon Lovitz, Nick Jameson, Maurice LaMarche, Nancy Cartwright
20. Gargoyles (1994–1996)
A clan of heroic night creatures pledge to protect modern New York City as they did in Scotland one thousand years earlier. Stars: Keith David, Salli Richardson-Whitfield, Jeff Bennett, Frank Welker
21. Space Ghost Coast to Coast (1993–2008)
Space Ghost in his 40s is no longer a superhero, and now he even goes by his real name Tad Ghostal. However, to remain in the spot-light he has started his own late-night talk show filmed in outer space. With his cohost and former villain Zorak, and his director Moltar they interview celebrities on Earth through their video-phone. Stars: George Lowe, C. Martin Croker, Andy Merrill, Dave Willis
22. Spider-Man (1994–1998)
A young man with spider-like abilities fights crime as a superhero in New York City while trying to have a normal personal life. Stars: Christopher Daniel Barnes, Sara Ballantine, Edward Asner, Roscoe Lee Browne
23. ReBoot (1994–2002)
In the inner computer world of Mainframe, a guardian program sprite and his friends defend the system from threats from viruses and the User. Stars: Michael Donovan, Kathleen Barr, Garry Chalk, Michael Benyaer
24. Aaahh!!! Real Monsters (1994–1997)
The show takes us through the struggles of life as a child monster. Three monster friends are studying how to scare humans in school. Often, their attempts don't work out as planned. Stars: Charlie Adler, Christine Cavanaugh, David Eccles, Gregg Berger
25. The Tick (1994–1997)
An invulnerable, somewhat dim, superhero protects The City from all manner of evil-doers. Stars: Townsend Coleman, Micky Dolenz, Rob Paulsen, Cam Clarke
26. Pinky and the Brain (1995–1998)
A genius mouse and his stupid sidekick try to conquer the world each night. Stars: Maurice LaMarche, Rob Paulsen, Tress MacNeille, Frank Welker
27. Dr. Katz, Professional Therapist (1995–2002)
A divorced father, he has custody of his 23-year-old slacker son Ben, who dreams of wealth and freedom but is too lazy to find a real job. Dr. Katz's receptionist is the acerbic Laura. He spends his free time in the bar "Jacky's 33" with his friends Stan and Julie, the bartender. Stars: Jonathan Katz, H. Jon Benjamin, Laura Silverman, Will Le Bow
28. Freakazoid! (1995–1997)
Washington, D.C. has a new defender: Freakazoid. The comedy and insanity never stop when he's around, and he's only one of the weird heroes of the series. It's better than a nice tub of good things. Stars: Paul Rugg, David Kaufman, Joe Leahy, Tress MacNeille
29. Cartoon Planet (1995–1999)
Following success as a late night talk show host, Space Ghost recruits Brak (now somewhat brain-damaged) to his cast for his very own variety show. Zorak (from Coast to Coast) serves as the third host.
30. Cow and Chicken (1995–1999)
The program focuses on the misadventures of two unlikely yet somehow biological siblings: Cow and Chicken. Stars: Charlie Adler, Candi Milo, Dee Bradley Baker, Michael Dorn
31. Road Rovers (1996– )
Road Rovers is an animated action/adventure series starring the most buffed-up and powerful howling hounds ever to walk the planet. The series features fur-raising adventures of man's best friends (actually, the pets of various Heads of State from around the globe)--courageous canines who doggedly defend and protect all that's good in the galaxy. Stars: Jess Harnell, Tress MacNeille, Kevin Michael Richardson, Jeff Bennett
32. Dexter's Laboratory (1996–2003)
The misadventures of a boy genius and his annoying sister. Stars: Kath Soucie, Jeff Bennett, Christine Cavanaugh, Frank Welker
33. Hey Arnold! (1996–2004)
The everyday life of Arnold, a 4th-grader in a nameless city that resembles Brooklyn, New York, who lives in a multi-racial boarding house with his grandparents and a motley assortment of neighbors and friends. Stars: Francesca Marie Smith, Jamil Walker Smith, Dan Castellaneta, Justin Shenkarow
34. Arthur (1996– )
Based on the books by Marc Brown, these are the adventures of Arthur, an 8-year-old aardvark, and his family and friends as they grow up and learn how to be good neighbors to one another. Stars: J.T. Turner, Melissa Altro, Arthur Holden, Daniel Brochu
35. Superman: The Animated Series (1996–2000)
The last son of the planet Krypton protects his adoptive home of Earth as the greatest of the superheroes. Stars: Tim Daly, Joseph Bologna, Dana Delany, David Kaufman
36. The Angry Beavers (1997–2001)
The wacky and sometimes surreal adventures of Norbert and Daggett Beaver. Stars: Richard Steven Horvitz, Nick Bakay, Charlie Brissette, Terry Wood
37. Johnny Bravo (1997–2004)
The misadventures of a dumb blond egomaniac who is deluded about his own manliness. Stars: Jeff Bennett, Brenda Vaccaro, Mae Whitman, Tom Kenny
38. Daria (1997–2001)
A smart and cynical girl goes through teenage life as a proud outsider in a world of mainly idiotic adolescents and condescending adults. Stars: Tracy Grandstaff, Wendy Hoopes, Julian Rebolledo, John Lynn
39. King of the Hill (1997–2010)
A straight laced propane salesman in Arlen, Texas tries to deal with the wacky antics of his family and friends, while also trying to keep his son in line. Stars: Mike Judge, Kathy Najimy, Pamela Adlon, Johnny Hardwick
40. South Park (1997– )
Follows the misadventures of four irreverent grade-schoolers in the quiet, dysfunctional town of South Park, Colorado. Stars: Trey Parker, Matt Stone, Isaac Hayes, Mona Marshall
41. Histeria! (1998–2000)
Edutainment animated series that parodies and satirizes history, pop culture and edutainment concept itself. Stars: Frank Welker, Tress MacNeille, Laraine Newman, Luke Ruegger
42. The Powerpuff Girls (1998–2005)
Three super-powered little girls constantly save the world (or at least the city of Townsville) from monsters, would-be conquerers and a few other gross things. Stars: Cathy Cavadini, Elizabeth Daily, Tara Strong, Tom Kenny
43. Courage the Cowardly Dog (1999–2002)
The offbeat adventures of Courage, a cowardly dog who must overcome his own fears to heroically defend his unknowing farmer owners from all kinds of dangers, paranormal events and menaces that appear around their land. Stars: Marty Grabstein, Thea White, Peter Fernandez, Simon Prebble
44. Ed, Edd n Eddy (1999–2008)
The off-the-wall, day-to-day life of three friends who have exactly the same name. Stars: Matt Hill, Sam Vincent, Tony Sampson, Erin Fitzgerald
45. Home Movies (1999–2004)
Brendon Small, an ambitious eight-year-old filmmaker, shoots movies in his basement with his two best friends, while coming to terms with adolescence, life, and relationships. Stars: Brendon Small, H. Jon Benjamin, Melissa Bardin Galsky, Ron Lynch
46. SpongeBob SquarePants (1999– )
The misadventures of a talking sea sponge who works at a fast food restaurant, attends a boating school, and lives in an underwater pineapple. Stars: Tom Kenny, Rodger Bumpass, Bill Fagerbakke, Clancy Brown
47. Batman of the Future (1999–2001)
Fueled by remorse and vengeance, a high schooler named Terry McGinnis revives the role of Batman. Under supervision of an elderly Bruce Wayne, he fights crime in a harsh futuristic Gotham. Stars: Will Friedle, Kevin Conroy, Lauren Tom, Cree Summer
48. Rocket Power (1999–2004)
Four friends and their daily lives of playing extreme sports, surfing, and getting into some crazy situations. Stars: Joseph Ashton, Shayna Fox, John Kassir, Ray Bumatai
49. Family Guy (1999– )
In a wacky Rhode Island town, a dysfunctional family strive to cope with everyday life as they are thrown from one crazy scenario to another. Stars: Seth MacFarlane, Alex Borstein, Seth Green, Mila Kunis
50. Futurama (1999–2013)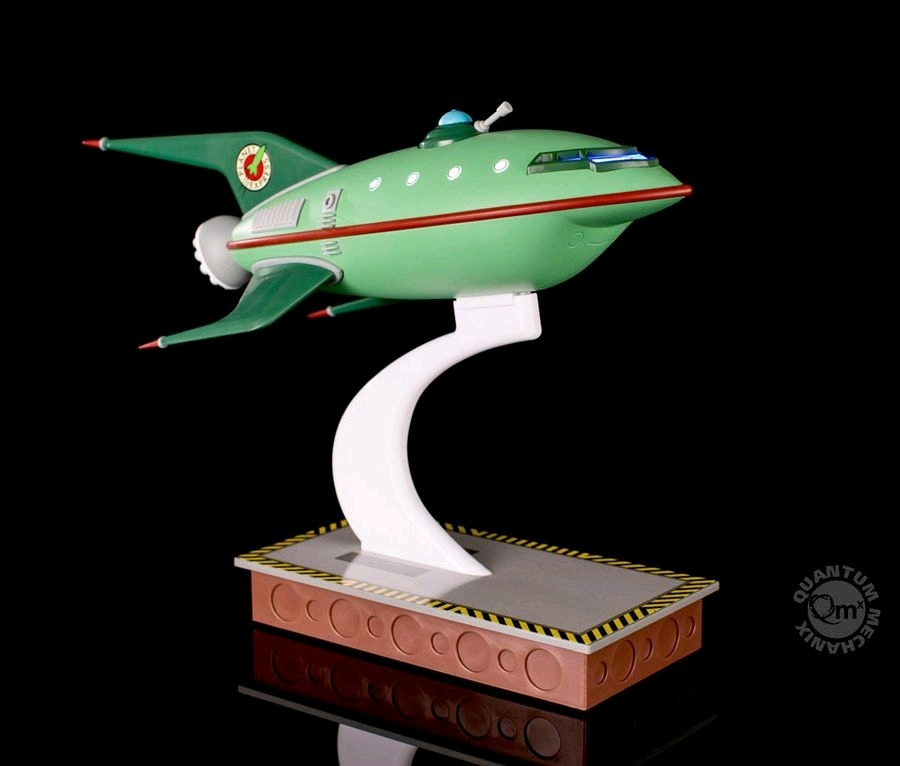 Philip J. Fry, a pizza guy, is accidentally frozen in 1999 and thawed out New Year's Eve 2999. Stars: Billy West, John DiMaggio, Katey Sagal, Tress MacNeille
---
Leave a comment